World's Strongest Man backs THAT GUY campaign
The first man from Scotland to win the World's Strongest Man title, not once but twice, is backing the Don't Be That Guy campaign.
Tom Stoltman, from Invergordon, is also a two time winner of Britain's Strongest man, coming first in 2021 and 2022.
Tom and his brother Luke have represented Scotland and the UK in competitions across the world and have won dozens of trophies between them.
Tom took to Facebook to share his support.
We're supporting the @thatguyscotland campaign. Don't be that guy who stands back and says nothing. Be a mate, have a word. For advice on how to start those conversations, visit www.that-guy.co.uk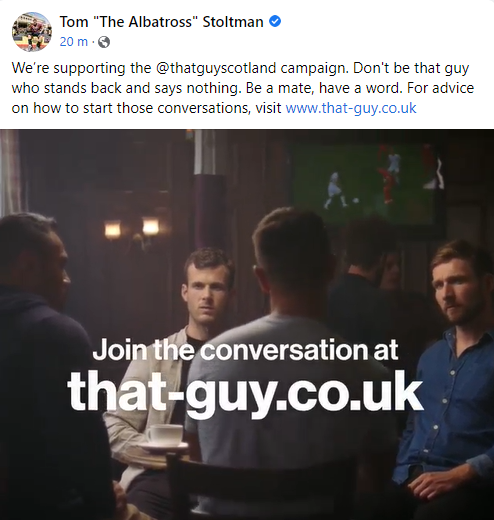 Back